If you wanted a cocktail in the late 1920s, you'd ask for a "giggle water"; an alcoholic beverage and the namesake inspiration for Gigglewaters, the restaurant, bar, and one screen classic movie theater in the heart of downtown Safety Harbor.
When owners Richie Wilson & Rachel Fine moved to Florida from Brooklyn in 2015, they were happy to trade snow for sunshine. But, they missed some of their favorite New York City haunts and started conceptualizing a way to bring some of those best gems together to create a truly unique dining and entertainment experience for their new hometown. They decided to create a speakeasy-style establishment that celebrated the prohibition era with some modern industrial twists. Tin ceilings, Edison lighting, and a custom bar built of upcycled wood from the historic Belleview Biltmore, circa 1897.
And while the look may be swanky, the menu is anything but pretentious. It's Americana kicked up a notch. Over a dozen unique, delicious pure Wagyu beef burgers, bacon-wrapped deep-fried quarter-pound hot dogs, Cherrywood smoked butcher block bacon, and an amazing cocktail list. They incorporated some of their NYC favorites, like Frito pie, toasted caramel bourbon pound cake, and ricotta cheesecake.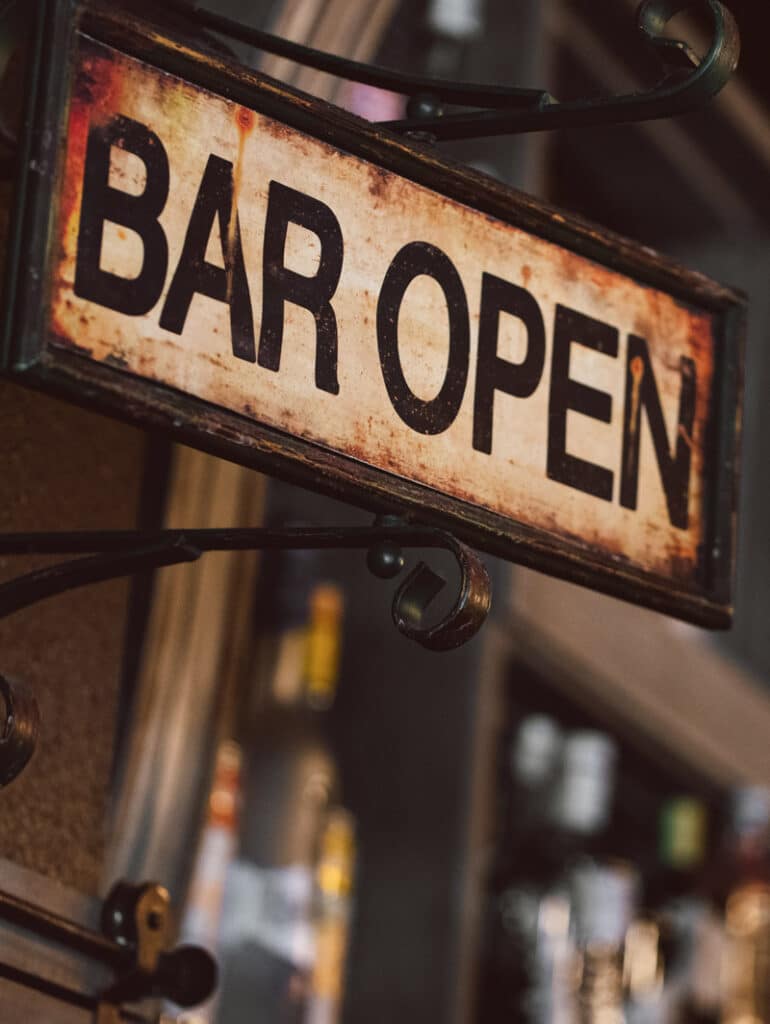 The most fun way to enjoy the full dinner menu is in the theater, a separate intimate screening room showing classic movies while you eat; you can see this month's lineup and get your $5 tickets HERE. Make sure to try the delicate hull-less baby popcorn with gourmet toppings, the house favorite is the truffle popcorn with just a hint of citrus.
FRANK FINE - PRESIDENT
Frank has over 30 years of hotel and restaurant experience and served as SVP of American Inns Management, specializing in crisis management and company development with hotels and restaurants in Arizona, Nevada and California. He directly oversaw 75 hotels, restaurants and marinas and owned a number of his own.
RACHEL WILSON - CEO
Rachel has more than 10 years of experience in franchised business management with supplemental education companies including Sylvan Learning Centers, The Princeton Review, and Oxford Learning Centers. She has worked in television for a number of years as well, hosting multiple TV shows for Howard Stern and as a ghost hunter on The Travel Channel. Rachel directed the build-out of the flagship Gigglewaters and was its first General Manager. She built the brand and drove operational and marketing strategy from day one.
RICHARD WILSON - CCO
Richie spent 17 years as Senior Broadcast Producer of the Howard Stern Show. Overseeing production for one of the most successful radio shows in American history took extreme attention to detail, leadership, problem solving and above all, creativity. Richie is also well known as the inventor of the viral sensation "Shittens", which Redbook said, "broke the internet". Here at Gigglewaters, Richie drove the creative direction, from decor and design to movie selections and creative promotions.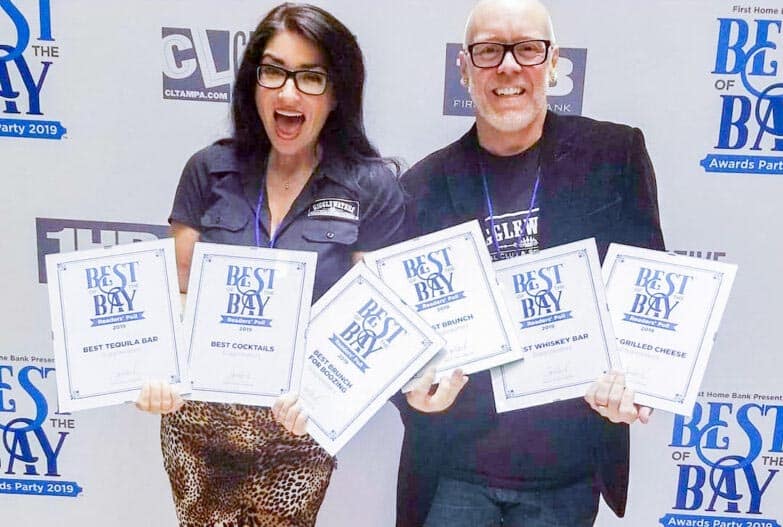 Gigglewaters is honored to have been recognized as winners of the following awards:
Join the fun. We promise not to spam you.

727.669.7077

 info@gigglewaters.com

We only accept reservations for parties of 12 or more, please email events@gigglewaters.com to inquire.

Gigglewaters
737 Main Street
Safety Harbor, FL 34695
View on map
Mon-Thurs: 11am-10pm
Fri: 11am-11pm
Sat: 9am-11pm
Sun: 9am-9pm
Our 32-seat movie theater is available for private rentals! Email events@gigglewaters.com to book your party today!
Copyright © 2022 Gigglewaters, LLC | Terms & Conditions & Privacy Policy